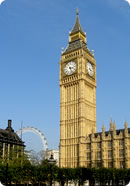 Journey through history, from prehistoric Stonehenge to world-famous London Eye, as you travel England. Immerse yourself in the picturesque landscapes and beautiful scenery, or fall in love with London as it prepares for the 2012 Olympics.
TravelCell is the leader in cell phone rentals and Mobile Internet for the UK. Whether you are traveling to England, Scotland or Wales on business or vacation, let us provide you with the safety and security of a cell phone or Mobile Internet device.
Need a Mobile Internet Hotspot or Laptop data card? Click Here!. Need a Blackberry or a Sim card for a Blackberry? Click Here!. We also offer GPS rentals, contact us for details.
New! For frequent travelers to U.K., you can own your own phone, saving you money each time you travel.