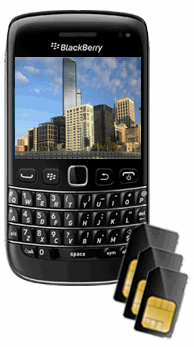 Rent an
unlimited Blackberry
or
Data SIM Card
with or without voice for your Blackberry, iPhone, Android & more.
We
rent the latest BlackBerry phones
, easy and convenient unlimited access to e-mails, BBM and internet service from anywhere.
In addition to the UK based phone number on your TravelCell Blackberry you can now choose a
toll free
or
local USA area code
.
Now you can forward your USA cellphone, office or home phone to a local USA number which will ring on you TravelCell worldwide. Save over 70%!